WE'RE NOT IN BROOKLYN ANYMORE, TOTO
The wife and I attended our first local track (Bowman Gray Stadium in Winston Salem) evening of races. This is one of the reasons we moved. What's that I hear? Some lame, tired joke about left turns? What's that other sound I hear? Ah, that would be the dulcet tone of me smacking you upside your head.

Here's the evidence: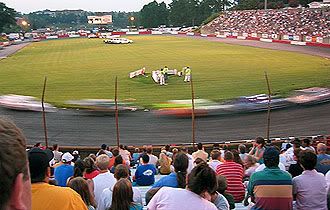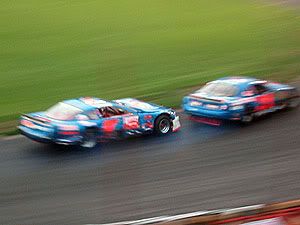 And a gratuitous rib-eating shot:



Now, back to your regularly scheduled artyness.