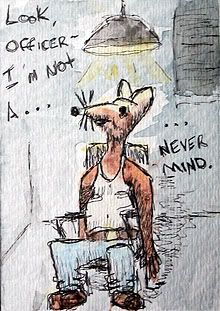 At the suggestion of a patron - yes, I have PATRONS - I'm into sketching/doodling rats nowadays. Here's my latest presentable effort.
Yeah, it's a tired old joke. So what? You laughed. I know you did, because everytime someone laughs at one of my corny jokes I feel my powers grow STRONGER.
Bid. You know you want to.