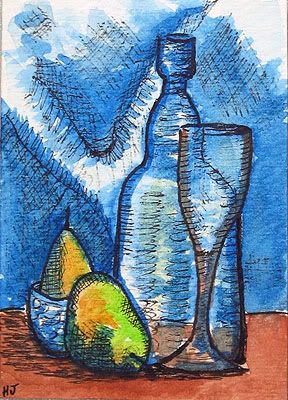 If this sells at the starting bid price, it will pay for the art class I painted it in. If it sells for more, my teacher will want a cut. So you're going to have to bid really high if I'm going to make any profit. Remember, I have a cute puppy who needs me to pay for her dog food.
No pressure. I just don't want the poor dog to go hungry.
-----

Need more wittyness? Click this VERY SENTENCE.