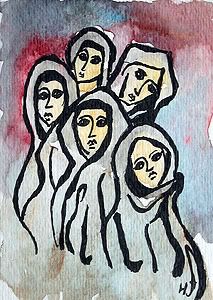 MARY TRYOUTS
Ah, the Christmas Pageant. It's that special time of year when all the pretty girls in church vie for the coveted role of Mary. Back in the day, I and the other choir boys would run an underground betting circle, taking odds for which Brittany or Dakota or Caitlyn would win it.
Here's a tip: the one on the far right, second row is a lock.
-----
LOOK! Pretty shiny things to buy @ NUTMEGNINE.COM!
Need more wittyness and birdwatching excitement? Click this VERY SENTENCE.