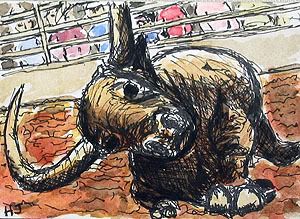 BUCKED
I'm a man of many passing fancies. Hobbies, if you will. Many of them are the type where using phrases like "passing fancies" could get you in trouble. Bull Riding is not, nor will it ever be, one of them.
If I ever did, however, this is a view I would probably get used to seeing.
-----
LOOK! Pretty shiny things to buy @ NUTMEGNINE.COM!
Need more wittyness and birdwatching excitement? Click this VERY SENTENCE.