MI FAVORITO
OK, amigos mios. I've just completed another skull-themed aceo. How would you like to see the aceo making process? You would? Great! Here's how I made this one:
First, the sketch:

Then, I start to put some color in:

Finishing up the color: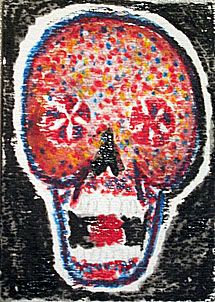 Last, the detail:

Also, I gave my first aceo gift today to someone with hairdryer problems.
Here it is: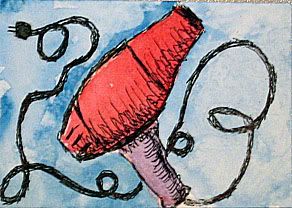 Enjoy, and come back soon!
harmoniousjosh
(The skull didn't sell. I wanted to keep it anyway.)