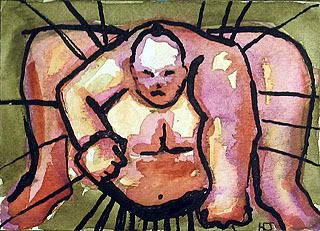 Another try with the India Ink and Bamboo Reed Pen. Meet Sumo.
The wife and I love a good Basho. If we ever get around to it, we would love to visit Japan and see these guys duke it out.
Who-oh do you knows
Likes to watch Sumos
They eat-ohs
And fight-ohs
And eat-oh some more-ohs
Tra la la, do-dohs,
Do wop she bop dwee-ohs
The Sumo are some-ohs
Of my favorite fellows.
Here's SUMO in progress: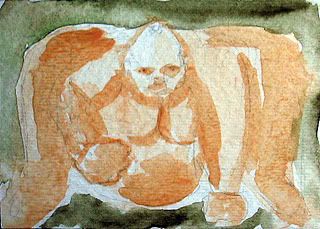 -----
LOOK! Pretty shiny things to buy @ NUTMEGNINE.COM!
Need more wittyness and birdwatching excitement? Click this VERY SENTENCE.