Here are the chair doodles I was talking about. Not sure why they turned out so, I dunno, so blech. But I show them to you anyway, dear reader, to keep my humble. When you're as good looking, talented, charming, intelligent, physically fit, and good looking as I am, humility is the perfect icing on the cake.
Here they are: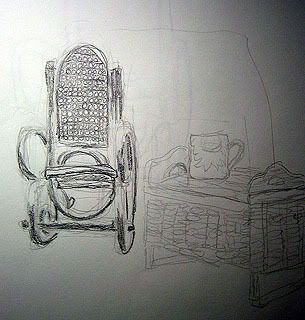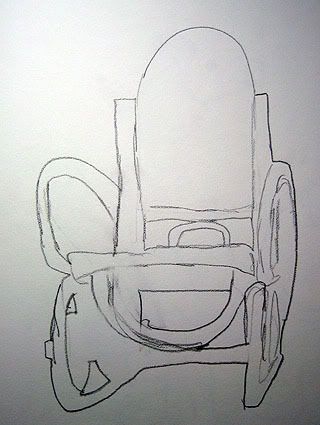 I know, that last one doesn't have any chairs. They're just doodles that were doodled when I was supposed to be doodling chairs.
-----
LOOK! Pretty shiny things to buy @ NUTMEGNINE.COM!
Need more wittyness and birdwatching excitement? Click this VERY SENTENCE.