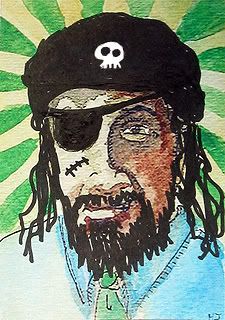 Percy Walker,
my BILLIONAIRE patron (can I still call him my patron if he lets himself get outbid on my art by his nemesis?), alerted me to this tragedy. I am humiliated.
Percy Hater
must be behind this somehow.
I don't understand why my patron is targeted by so many people. Why am I being dragged into this? Forget me - why is my ART being dragged into this?
The worst thing about this whole episode is that - and I fight back tears as I write this - I can't help but feel the defacer has IMPROVED my masterpiece.
I am conflicted.
-----
LOOK! Pretty shiny things to buy @ NUTMEGNINE.COM!
Need more wittyness and birdwatching excitement? Click this VERY SENTENCE.