Here's my dog, Happy.
Here's a quick sketch in my notebook of her sleeping.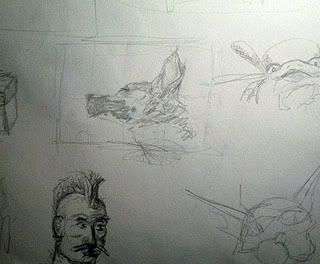 Here's the beginning stages of the watercolored aceo.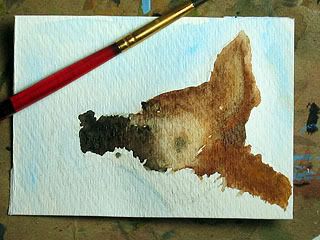 Then I inked it all up, to make it all HJoshy and stuff.
So, that's my dreaming dog, and the journey from a doodle to an aceo for sale on ebay.
-----
LOOK! Pretty shiny things to buy @ NUTMEGNINE.COM!
Need more wittyness and birdwatching excitement? Click this VERY SENTENCE.