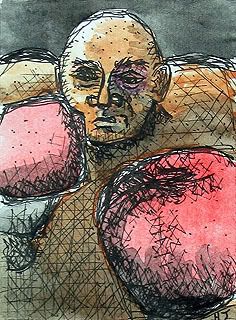 I don't have much luck selling ACEOs of boxers. And yet I persist. Like this guy. He's been beaten up pretty badly, but won't stay down. Will he beat the odds?
-----
LOOK! Pretty shiny things to buy @ NUTMEGNINE.COM!
Need more wittyness and birdwatching excitement? Click this VERY SENTENCE.