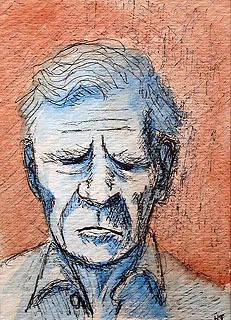 I'm not very good at drawing people in a way that ends up actually looking like them. This one turned out pretty good, though. So my good buddy and Doc Watson fan Tim gets this aceo.
Thanks, Tim, for making me take my guitar out of the closet and start playing again. Keep teaching me strumming rhythms and I'll return the favor with harmonies.
-----
LOOK! Pretty shiny things to buy @ NUTMEGNINE.COM!
Need more wittyness and birdwatching excitement? Click this VERY SENTENCE.