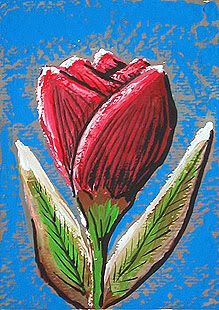 IT: Inspired By Design


This is an image of a very rare Zebra-Striped Chalupa Tulip. So rare, in fact, that it doesn't exist. Yet. I could design it, were I so inclined (and gifted).
Tulips are among the most un-natural plants on earth. Take a look through a garden catalog:
Do you think most, if any, of those plants would exist without human intervention? Wait, don't think. I'll tell you. No. No they wouldn't.

Humans aren't the only animal that designs their environment. All organic material leaves a footprint (don't tell the Sierra Club). Usually it's done in a trial-by-fire method. We're just now starting to understand how design at the DNA level works. The more we can understand, the more we can control the outcome.

One human who is good at this is Norman Borlaug. Next time you hear talk of Frankenfoods, be midfull of the fact that Frankenfoods prevented mass-starvation.

I'm inspired by those who are designing the building blocks of life, who bring us beauty and save millions of lives.