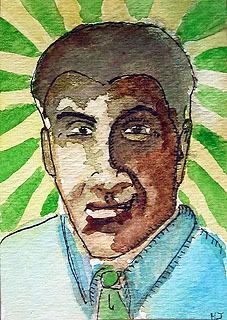 Percy Walker,
billionaire
Hedge Fund man, with great hair.
Oozing green from each pore
Spending money, making more.
With so much green, he still is blue
There's one goal left on his queue.
Will he one day be the best
In the Cartoon Caption Contest?
-----
LOOK! Pretty shiny things to buy @ NUTMEGNINE.COM!
Need more wittyness and birdwatching excitement? Click this VERY SENTENCE.