I haven't been posting my attempts at "art" from art class lately. No reason other than sloth. Here are a bunch, some good, some not so much.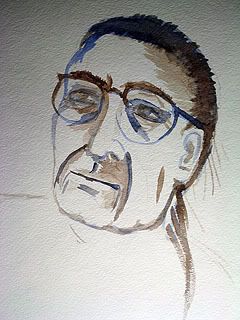 This is sort of my art teacher. I elongated his face. Who do I think I am, El Greco?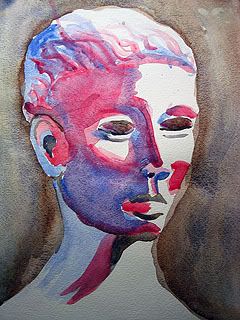 Going for dramatic white space with this one.


TREES! Quel Suprise! I'm not too fond of these, but the wife likes them.


I do, however, like this still life. The wife does not.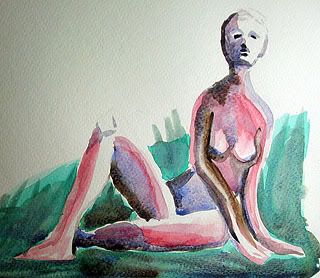 OK, so the green was a poor color choice for the background of this one, but I'm starting to figure out how to make things 3-D-ish.


He's not meditating. He was behaving poorly, and was sent to a corner for a time-out.


-----
LOOK! Pretty shiny things to buy @ NUTMEGNINE.COM!
Need more wittyness and birdwatching excitement? Click this VERY SENTENCE.