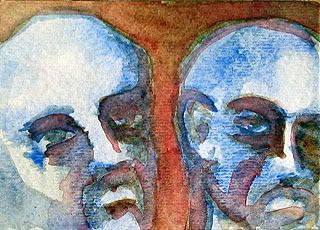 I'm not sure what the title of this one means, either.
I was in art class waiting for a still life to dry, filling the time working on this aceo. My art teacher, who bears a resemblance to Eugene Levy only when I draw/paint him, saw it and said "Ooh! Zombie love!"
Who am I to argue? Anyway, the topic for this week's IF is COMMUNICATION. It looks to me like this Zombie Couple is having a tiff, and not really speaking to each other. Come on, now. Nobody likes a petulant zombie.
Inaccurate pic of my art teacher: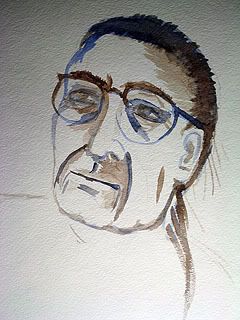 Eugene Levy: