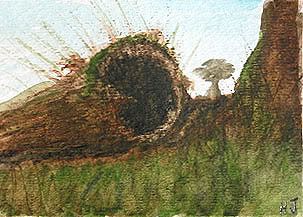 TREE #18
I like to think the tree in the distance is aware of the fallen log, and is contemplating it's own mortality. Why should humans be the only ones with angst?
That reminds me: Happy Birthday, Iris.
-----
LOOK! Pretty shiny things to buy @ NUTMEGNINE.COM!
Need more wittyness and birdwatching excitement? Click this VERY SENTENCE.