Here's a pic of AJ Foyt, before SUITing up for a race.
And here is the photo I used for inspiration: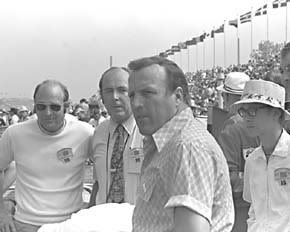 See? He looks nothing like Atilla The Hun.
And let's not forget the obligatory close-up:
-----
LOOK! Pretty shiny things to buy @ NUTMEGNINE.COM!
Need more wittyness and birdwatching excitement? Click this VERY SENTENCE.