I've been a bad blogger. A good school photographer, but a bad blogger. Here's the latest non-aceo stuff.
First, I worked on the jaundice man painting a bit.

I decided he was at sea, mainly because I over-squirted the blues for a different painting.
Here's an art classmate's birdfeeder.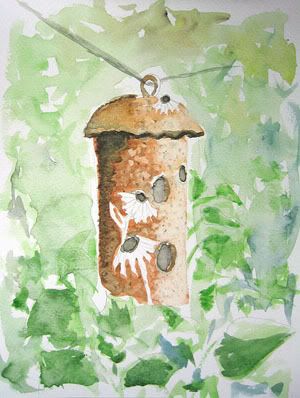 She potteried it herself. I made up the environment in which it sits.
Red flowers, grown by another art classmate.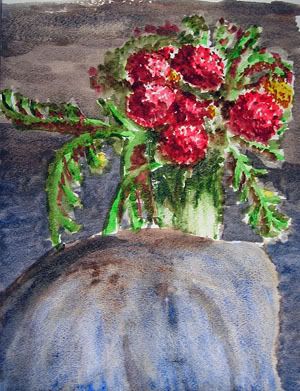 I don't like the drapery it sits on; I was doing well with wrinkled fabrics recently. I must have taken it for granted. I like the flowers, though. And even though you can't really tell what it is, I like the way the stems look in the jar.
And my latest, a blatent Burchfield rip-off: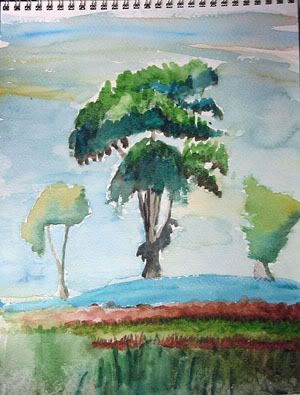 I especially like the happy accident with the trees in the background. I'm going to play around with that style for a bit, I think.