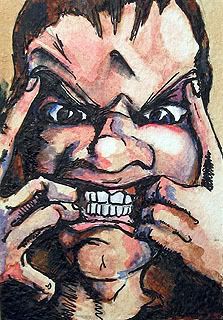 Life is full of unexpected turns. For instance, I did not expect to ever become an art dealer, yet here I am, selling the work of a friend of mine who is too lazy to set up his own eBay account. Or he's hoping to ride the coattails of my meteoric rise to ACEO stardom. Either way, I don't mind. He's giving me 50%. So bid high.
Here are three others, all for sale on eBay: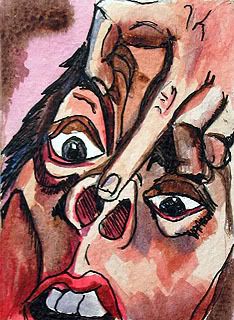 -----
LOOK! Pretty shiny things to buy @ NUTMEGNINE.COM!
Need more wittyness and birdwatching excitement? Click this VERY SENTENCE.